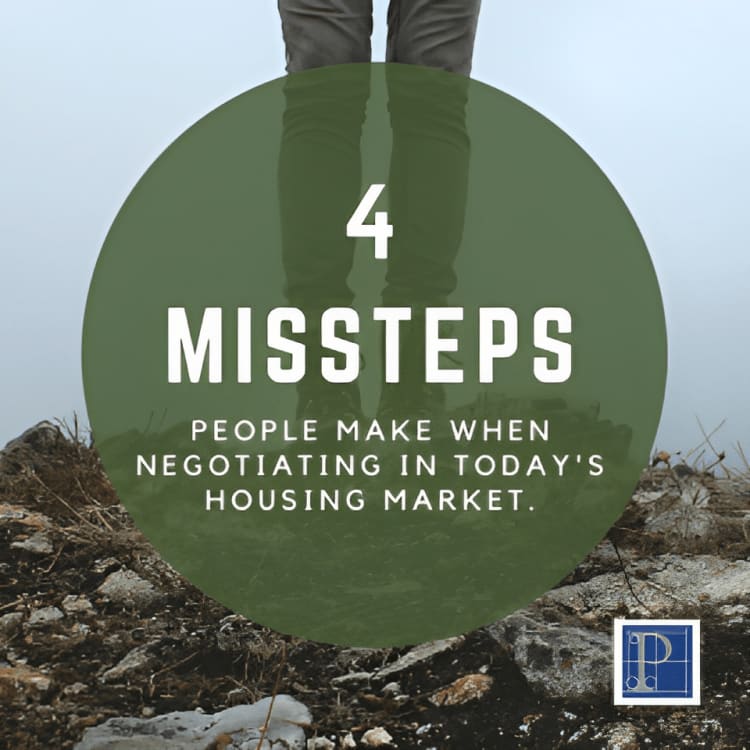 Rising home prices and low inventory of homes for sale means that homebuyers find themselves willing to try almost anything to get into a house at a price they can afford. It is tempting to make some compromises, try to negotiate harder or to look for hidden bargains.
"It's important that home buyers still make smart choices and don't buy the wrong house just because they feel like there's limited options," Bobbi Price with The Platinum Group REALTORS® said. "Eventually our market will change and you don't want to be stuck in a situation you regret."
Once you're serious about buying, deciding how much to offer on a house becomes one of the most pressing concerns. It's hard to find the balance between trying to get a fair deal, writing an offer above asking, and actually getting the house.
With the current inventory, buyers need to strongly consider making a solid offer when it comes to price, closing costs and terms of possession.
"Keep in mind," Price said, "not all of the price points in our market are experiencing an inventory shortage. But some offers are significantly above the asking price and buyer's need to be prepared for that possibility."
Some of the common mistakes buyer's make in this market include:
Working without an agent. As a buyer, there are no savings to be found here, sellers pay the commission to both realtor's. Even if you think you might be a better negotiator, you are almost certainly wrong. Actively working in the day today chaos of today's real estate market gives professional, full-time realtors an advantage.
Making a long list of inclusions. Asking the seller for a few inclusions, such as the chandelier in the dining room or the window treatments, getting carried away is another opportunity for the sellers to pass on your offer in favor of a less problematic one.
Insisting on unreasonable repairs. If a major problem is revealed during the home inspection, like a cracked foundation, it needs to either be fixed or a reduction in the sales price may need to be negotiated. But asking for new skylights or new exterior paint, is not reasonable in a hot seller's market.
Using the wrong strategy when multiple offers are coming in. Because the inventory of homes for sale is so low now, multiple offers have been more common. Putting contingencies on a purchase is not a great strategy and buyers may need to offer a better price if that's what it takes to get the house.
"Getting into a multiple-offer situation is complicated," Price said. "You only get one shot to make your best offer."
An experienced realtor can help buyers understand and craft an offer that reflects exactly what the value of the house means to them.
"Buyers know they have competition, but not exactly what they're up against," Price said.
Every buyer wants to get the best deal they can and there is no right answer for every home buying situation, but with an experienced realtor helping buyers can come up with a price that will probably meet the seller's goals.
In every kind of real estate market there is no substitute for an experienced professional. The right negotiator who is familiar with the market can save you time, money and heartache. Local experts, The Platinum Group, REALTORS® are your best resource to navigate the complexities of buying and selling a home in the Pikes Peak region.